The New Shower Design: Reality vs. Pinterest- Round #4,509,459
Well now that I am tits-deep in an emergency bathroom renovation, I've been burning up google and Youtube to research my shower options. It's been a long time since I installed a new shower - the Tybee house had one shower, like so:
MY PRECIOUSSS!!!
So ... this bathroom calls for something quite a bit larger and more expensive. :(
August, the hideous steam shower before the demolition.






November - wall has been moved forward, new door openings framed, and that room behind the shower is now big enough for a laundry. It was originally intended to be either closet space or a sauna!
currently - working on tile now!
Here is what I have discovered about all the new shower trends.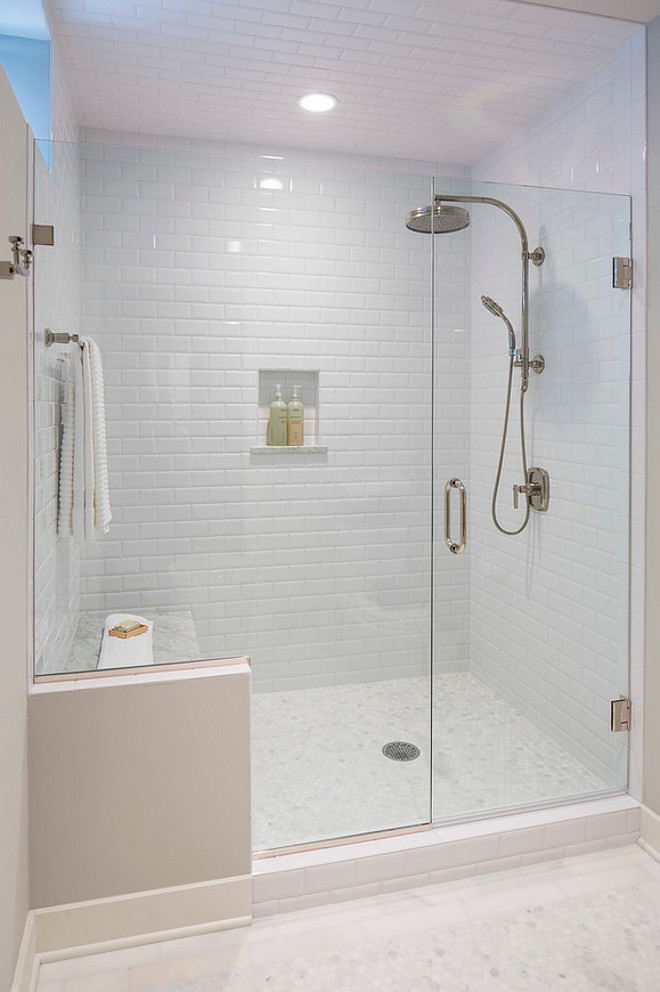 Martha O'Hara Interiors via Home Bunch
BH&G
This crap is really hard and expensive to bust up when a pipe bursts and you need to fix flood damage. End of story. I'm going to end up installing something similar to the above image but with a couple of insurance upgrades.
After all of my feverish research, the
Schluter-Kerdi shower system
appears to be the best for waterproofing a shower these days, and the easiest for me to install myself. I bought one of the kits and we're through the worst of it and into the tiling.
The shower pan in the Schluter kit is a lightweight styrofoam. That means that if your pipes burst and your whole bathroom is destroyed, you won't have to break your back trying to bust up a concrete pan with a pick ax!!
So. I have the Schluter-Kerdi kit. I have my new plumbing fixtures. I have (almost) decided on the tile.
But whats up with this new "frameless glass enclosure" tidal wave on Pinterest and design mags? I am not sold on it. I don't like being on display when in the shower, like a goldfish in a bowl. So that's why I have pony walls around the shower. Kinda like this:
Another consideration is that we have hard water. Which means all the glass is going to look like crap in a year. I want to minimize the amount of glass, the amount of nakedness on display, and the amount of back-breaking work to fix it in the event of a plumbing event.
More and more I realize: I design everything based on the worst-case scenario. Which might be an engineering thing, but it might also just be paranoia. When the shit hits the fan, how expensive will it be to fix? Because I am a glass-half-empty sort of person. Or, as Prince Charming likes to say: "waiting for the other foot to fall off" (shoe to drop, thank you.)
Bathroom renovations are crappy but at least it's not the kitchen yet!! (knock on wood!)